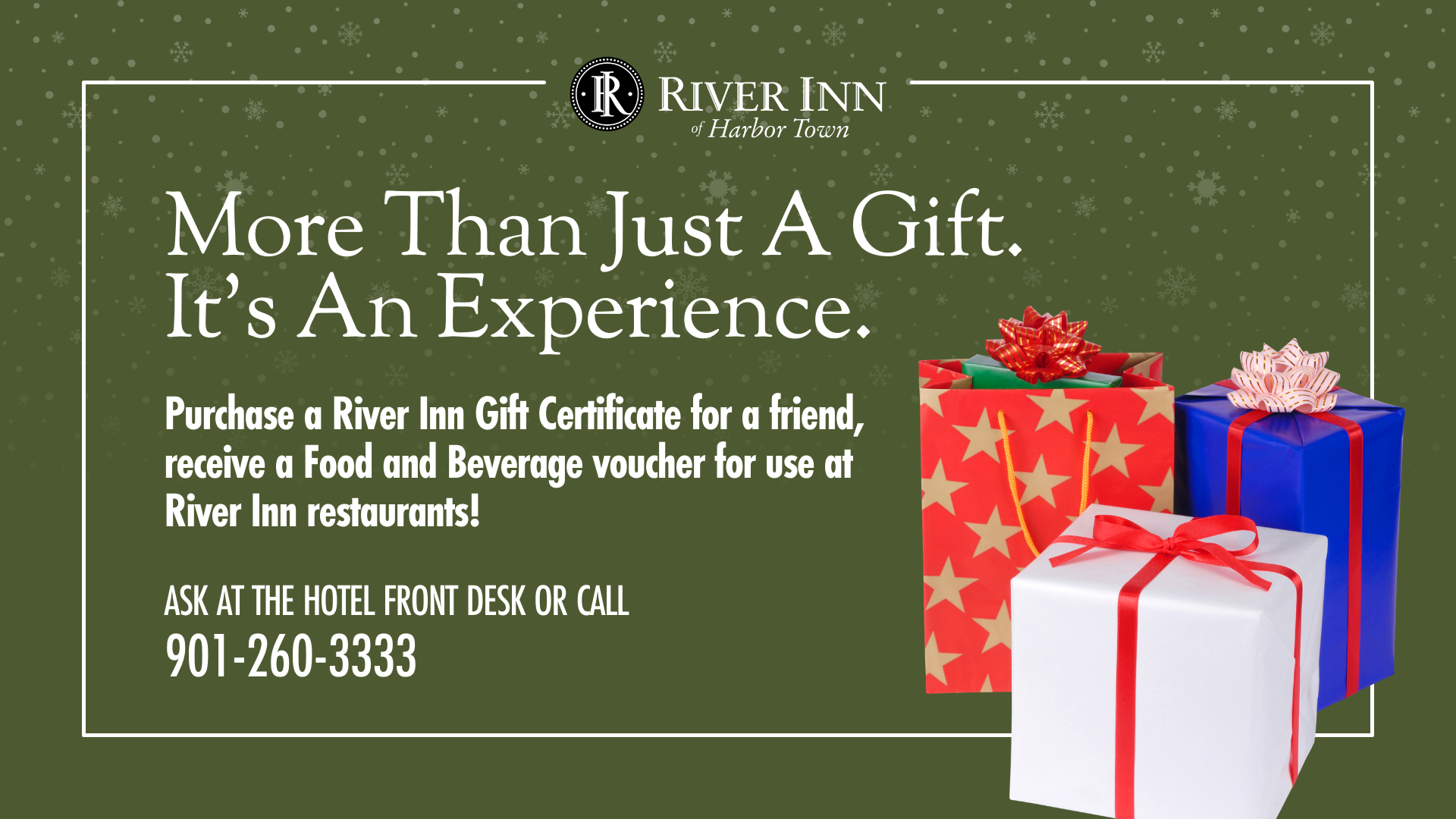 Experience the magic of the holiday season at River Inn, Memphis' premier boutique luxury hotel.
We're thrilled to spread some extra holiday cheer with our exclusive promotion: for every $200 gift certificate you purchase, you'll receive a delightful $25 Food and Beverage voucher, absolutely free! It's the perfect opportunity to treat your loved ones to the gift of a luxurious getaway, complete with exquisite dining experiences at any of our renowned River Inn restaurants. Whether it's a romantic dinner at Paulette's, a relaxing evening at Terrace at the River Inn, or a cozy brunch at Tug's Casual Grill, your taste buds are in for a memorable treat. Make this holiday season unforgettable with the River Inn of Harbor Town – where luxury, culinary excellence, and the spirit of the season converge.
Ask at the hotel front desk or call 901-260-3333 today!
Purchase your River Inn gift certificate before December 1, 2023 to receive your complimentary food and beverage voucher. Complimentary food and beverage vouchers may be used at Paulette's, Terrace, or Tug's restaurants and must be redeemed by April 1, 2024.